Lance Parham
October 3, 2022
As a renter, you may feel like you don't have much freedom or flexibility to personalize your living space. You can't make major repairs or upgrades to the unit, which can be particularly challenging if your apartment is old or outdated. However, even though you can't renovate your home, you can make some aesthetic changes to the unit to help it feel more cozy and luxurious. Here are eight simple upgrades you can make to elevate your apartment: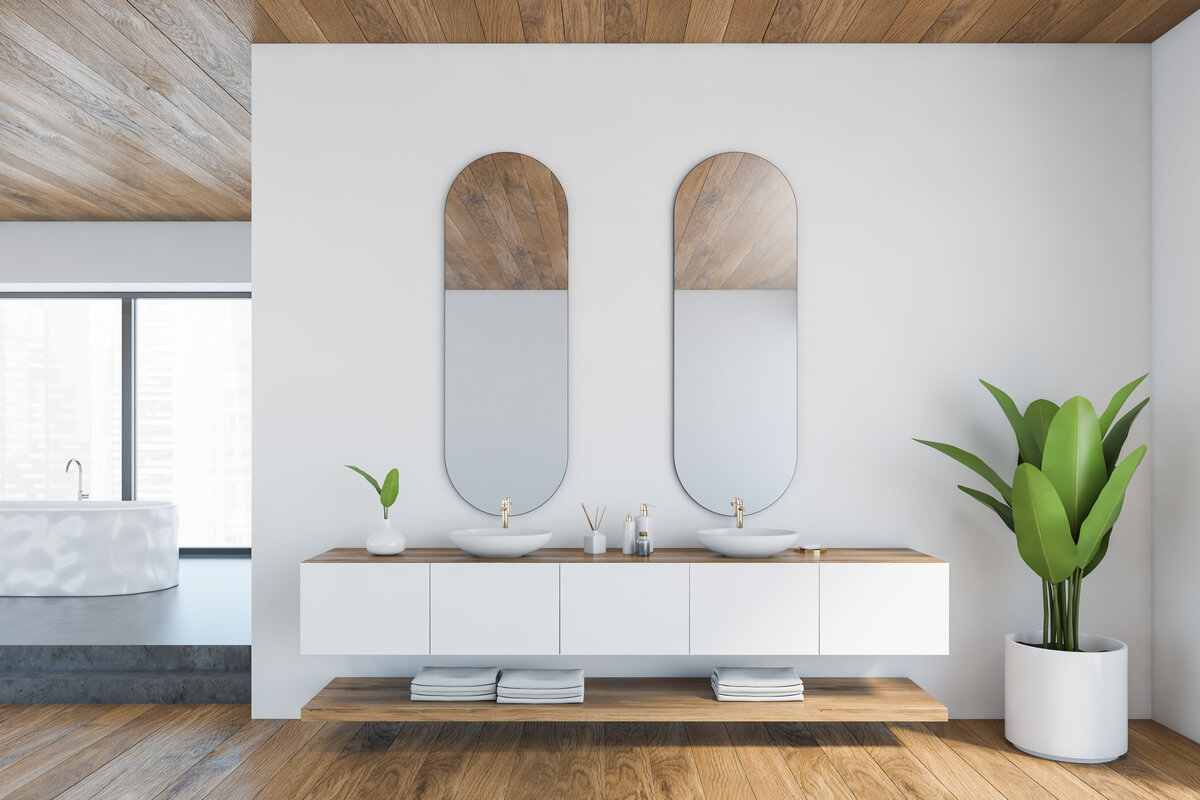 Mirrors
Mirrors are an excellent addition to apartments that feel cramped or lack natural lighting. Installing a variety of mirrors throughout the unit can create the illusion of a larger and more open space. You can strategically place them to reflect lighting, too, which can brighten up the unit.
An oversized, floor-length mirror in the corner of your bedroom or living room is one of the best ways to visually open up the apartment. You can also add mirrors to a gallery wall. If you want to keep the aesthetics simple, stick with mirrors that have small and subtle frames. If you want mirrors to be the main source of decor and texture in your apartment, you could use mirrors with ornate frames.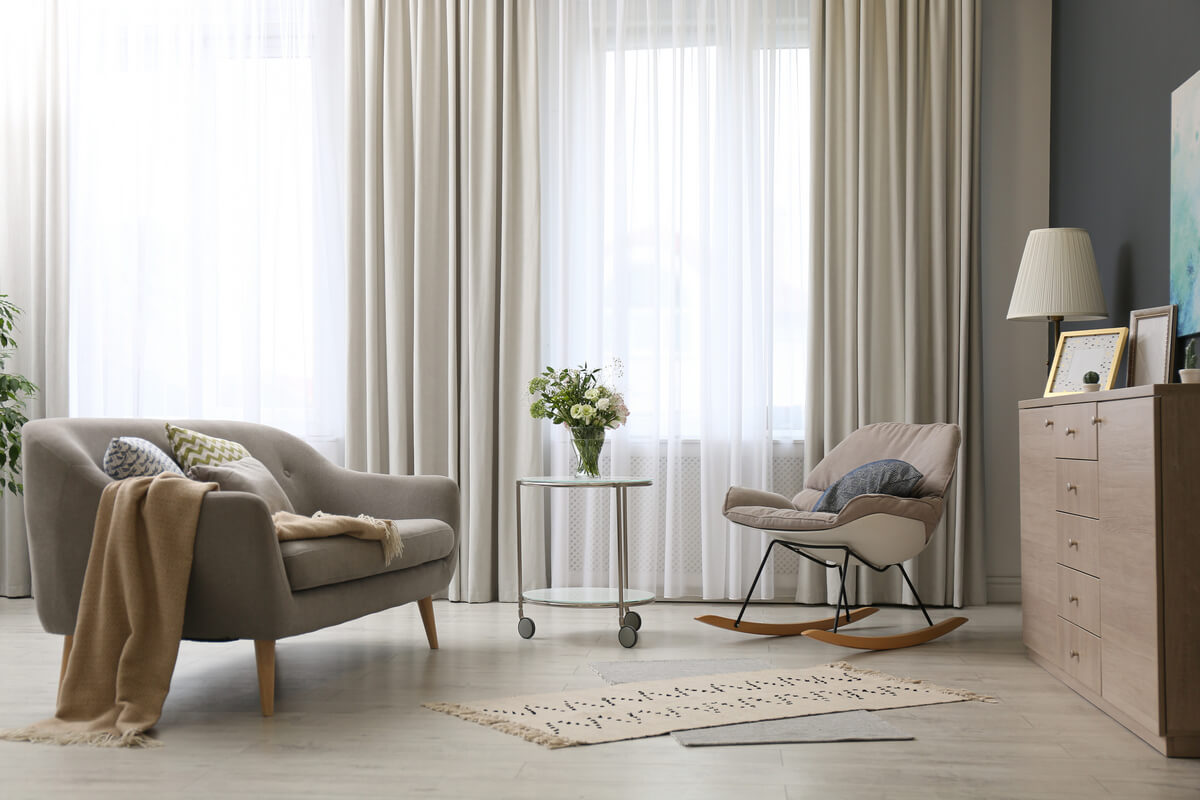 Drapes
Drapes serve an important function in your apartment, but they can also be a core part of your decor. If your apartment doesn't have much color, you could hang up curtains with a bold color or eye-catching pattern. Heavy, floor-length drapes can add a sense of elegance and luxury to any room.
Drapes can also be a great way to make small windows look larger. Install the drapes several inches above and beside the window frame to create the illusion of a bigger window.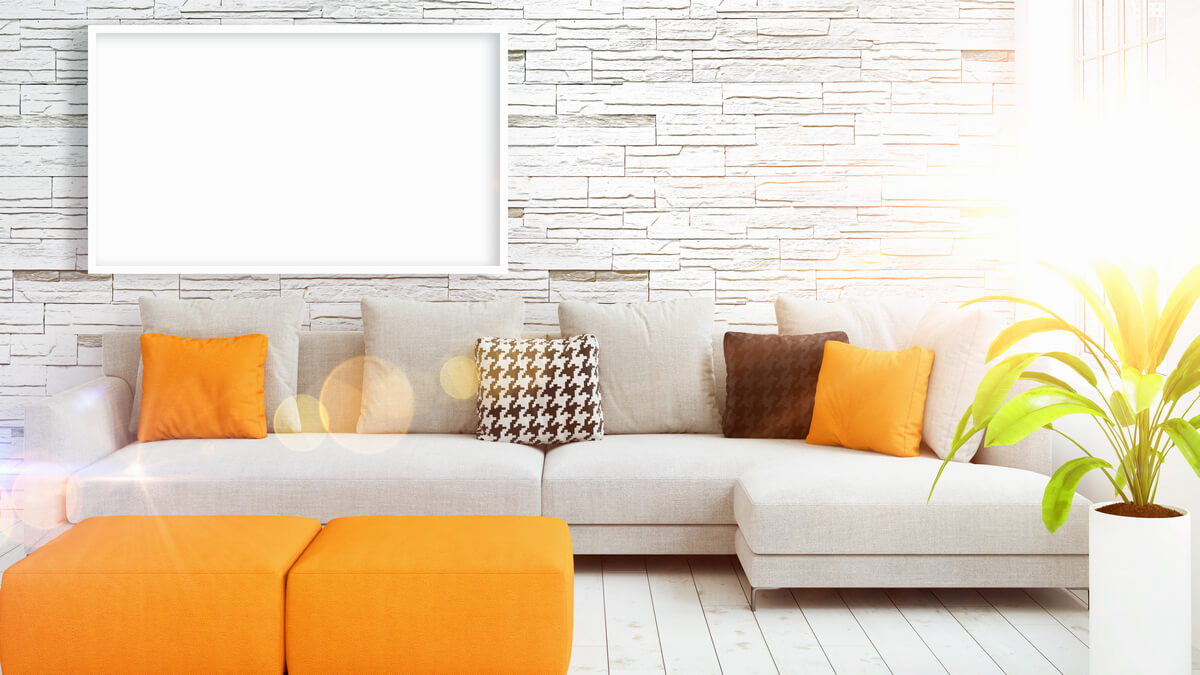 Murals or Tapestries
Wall decor is one of the best ways to personalize an apartment. Some landlords have no issues with tenants painting or installing fixtures on the walls, and others don't want their tenants to leave any permanent marks in the unit. If you're limited in what you can place on the walls, consider setting up a removable, peel-and-stick mural. This type of decor can turn a bland, empty wall into a beautiful accent wall.
Alternatively, you could hang a tapestry on a large and empty wall to add color to the space. A tapestry can also help the room feel warmer and cozier as the fabric adds a unique texture to the room. You could even switch out these pieces of decor seasonally to create more variety in your environment.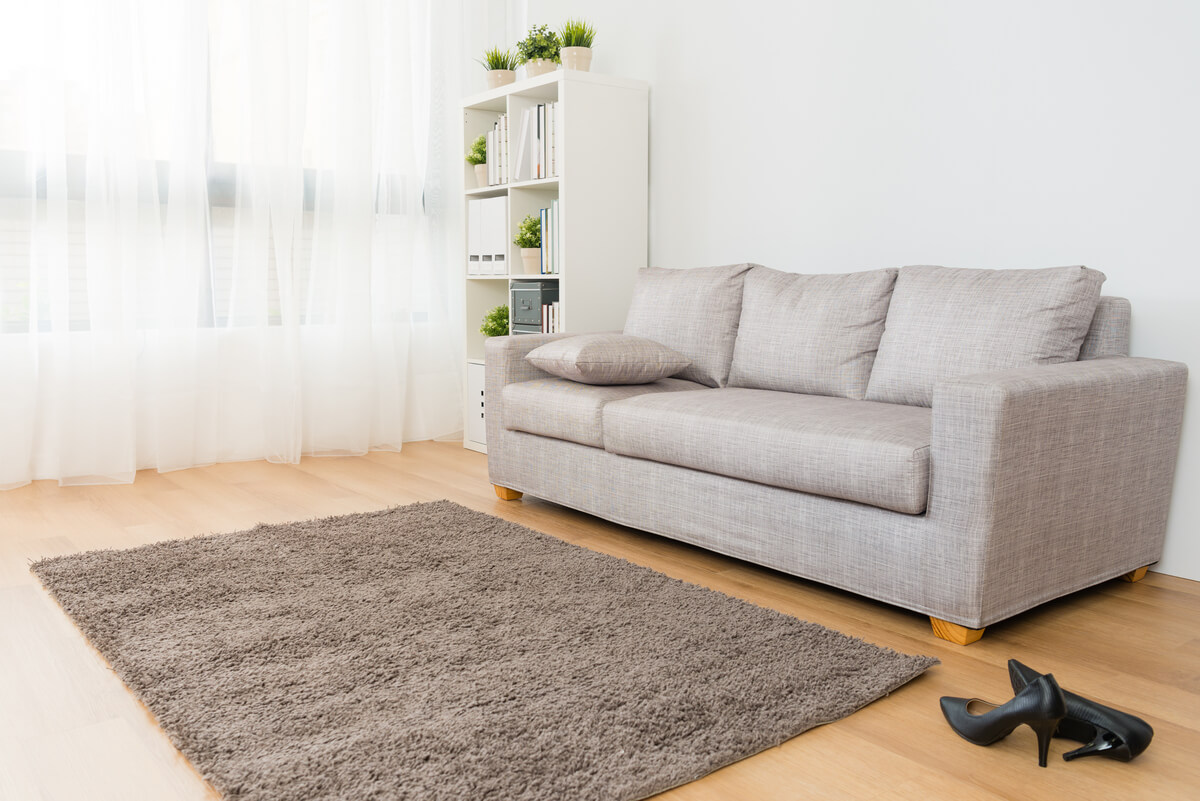 Area Rugs
When it comes to decor, floor space is often underutilized. If you live in a small apartment, you probably want to keep your furniture minimal to help the space feel more open. However, placing area rugs throughout the unit makes the apartment feel cozy and inviting without taking up valuable space or sacrificing functionality.
Area rugs typically look best when they're placed at least partially underneath a table, couch, bed, or other furniture. However, all apartments vary, so you may need to experiment with different arrangements to find the most eye-catching setup.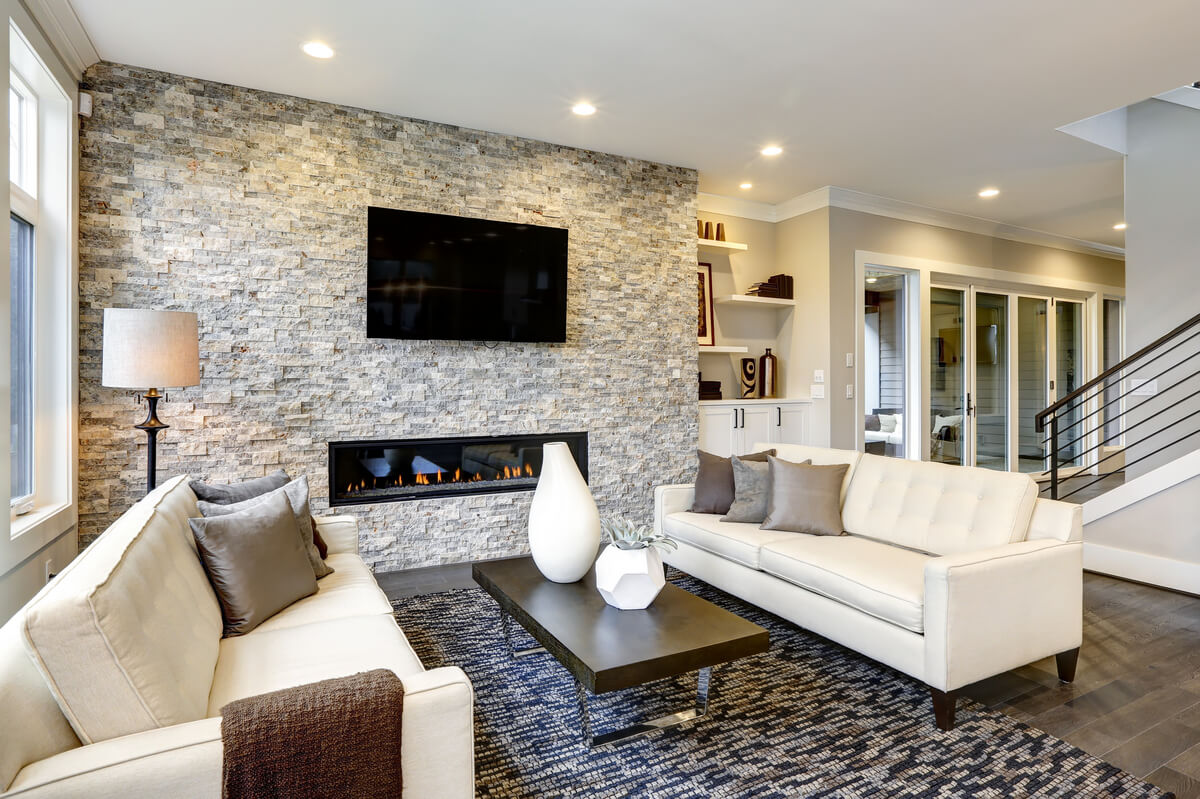 Textures
Using a variety of textures in your decor is a great way to help a simple apartment feel more luxurious. Although it may be tempting to stick with a consistent theme with your bedding, throw blankets, throw pillows, and rugs, incorporating a range of styles and textures can make the space much more visually interesting. You could experiment with combinations of cotton, wool, leather, velvet, and other textiles in each room until you find a mix that looks interesting and feels comfortable.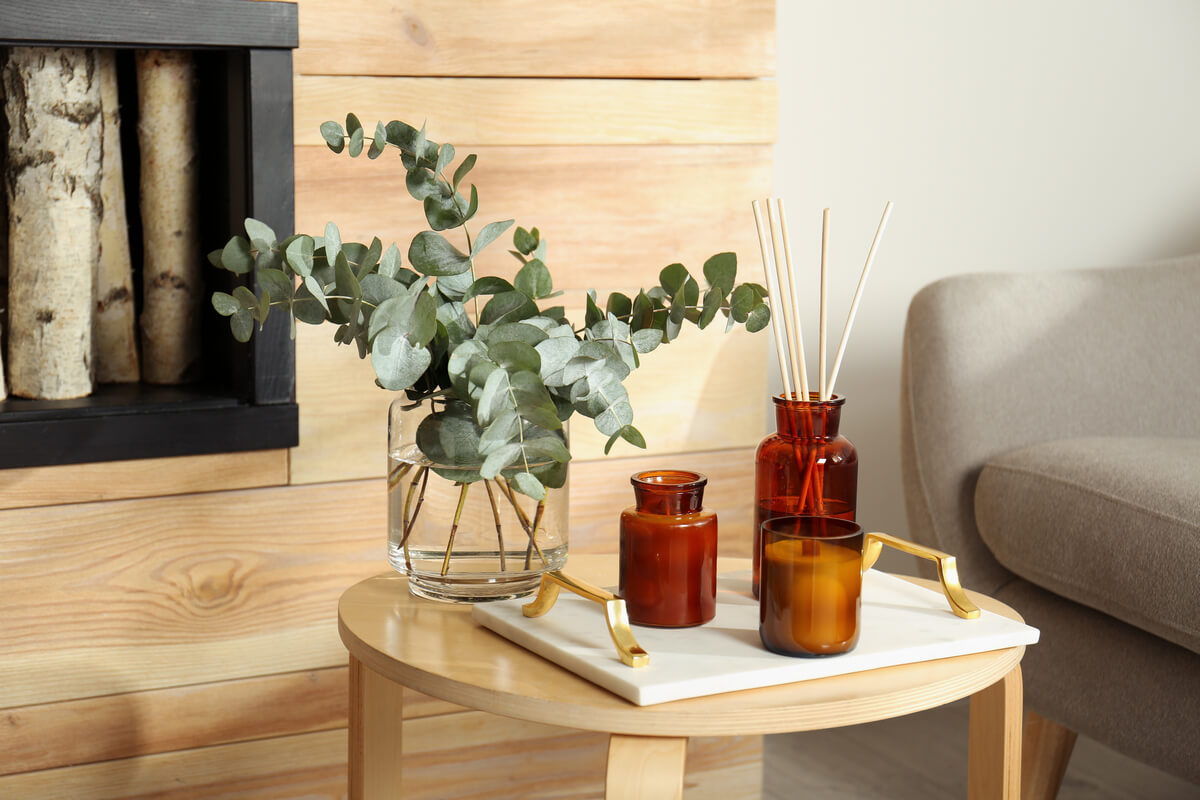 Fragrances
Most apartment decor appeals to the senses of sight and touch, but you can also incorporate fragrances to help the unit feel like home. Candles aren't allowed in some rental units, so you should check with your landlord before buying any. If you can't light candles, you could use an essential oil diffuser, aroma beads, or wax melts.
Fragrances are a perfect addition to an apartment because you can easily swap them out based on your mood, preferences, or the time of year. They're fairly budget-friendly, so you can keep a variety of options on hand to help your home feel more inviting.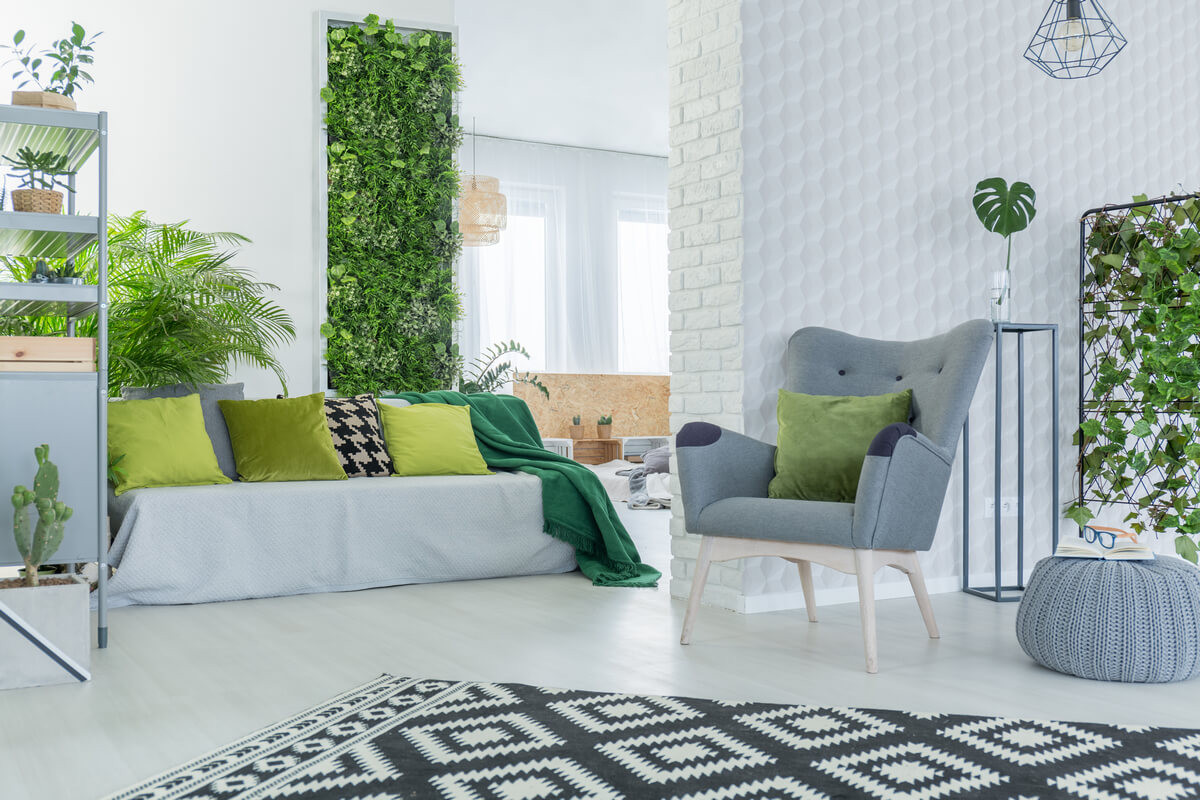 Greenery
Sometimes, house plants are all that's missing in the apartment that feels bland, cold, or lifeless. Greenery provides a sense of warmth and vibrance that can elevate any space. Place some house plants on a shelving unit, on top of your fridge or kitchen cabinets, or on an end table next to your couch. If you don't have much natural light, look for low-light plants that thrive in darker conditions.
You could opt for fake plants if you struggle to care for plants or if you're worried about real greenery creating a safety hazard for your pets. High-quality fake plants are very convincing and can create exactly the same atmosphere as live plants.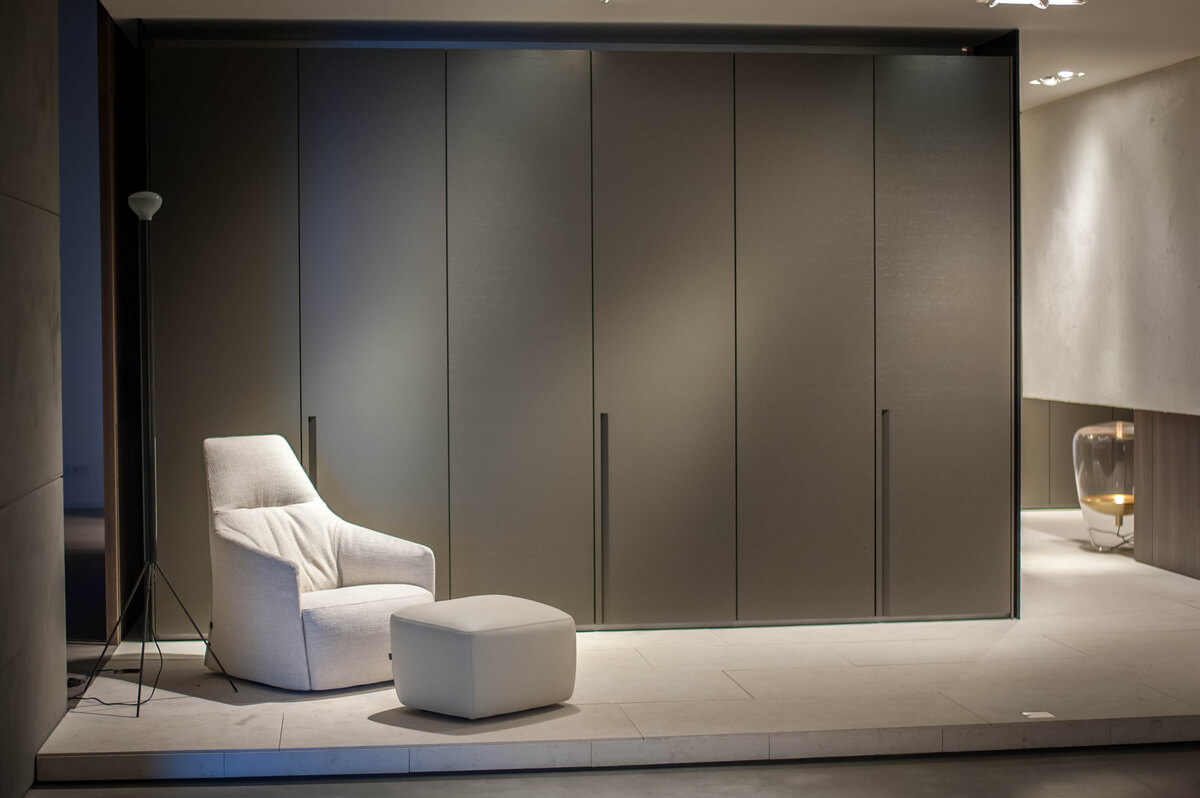 Gentle Lighting
Many apartments have harsh overhead lighting that hurts your eyes and makes the space look cold or uninviting. To create a more comfortable atmosphere, you could switch out the light bulbs with warmer, gentler options. You could also avoid using the overhead lighting altogether and stick with floor lamps or string lights on the walls.
Turning your rental unit into a warm, welcoming space can be tricky, but it is possible. You don't have to make any permanent changes to your apartment to make it feel luxurious. By carefully choosing your decor and incorporating a variety of design techniques, you can turn a bland apartment into a cozy home that you're proud to show off.